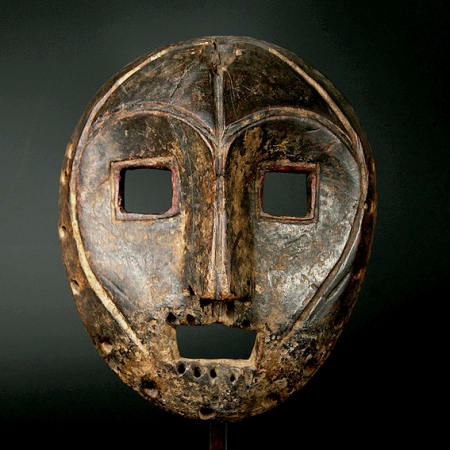 2240 Face mask, Ziba, Tanzania
2240 Authentic facemask of important function.
Wood with natural pigments. Heart shaped face with white kaolien lines. Eye lids with traces of red pigment.
Used in the tribal dances together with removable dance stick to be attached in the hole at the upper front
Height 26 cm.
Excellent quality and age.
Mounted.